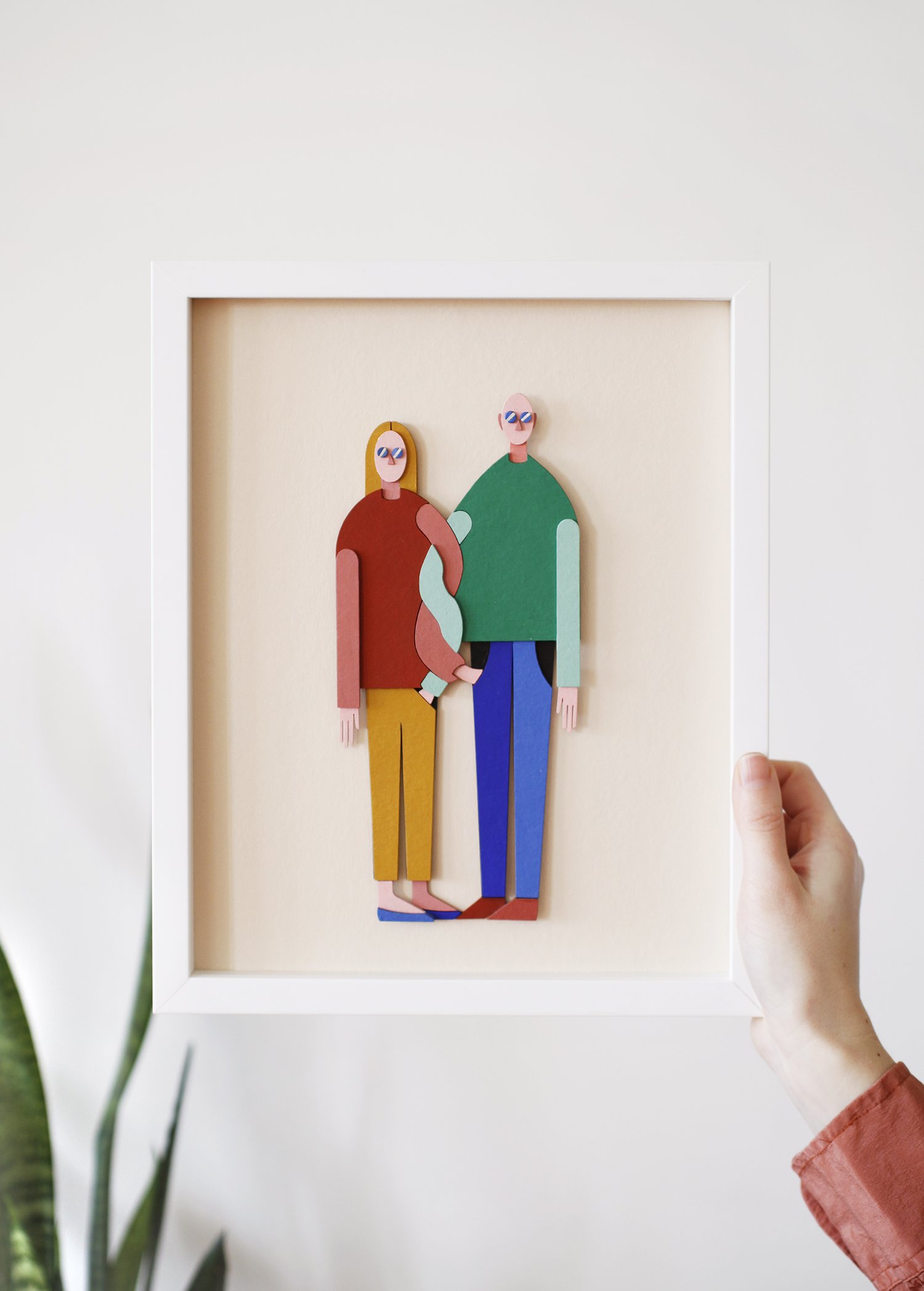 Scroll down for English
Spersonalizowany portret pary (projekt oparty na szablonie widocznym na zdjęciu).
Portret wykonany jest reliefowo w tekturze o grubości 2 mm i pomalowany wysokiej jakości farbami akrylowymi.
Przed zamówieniem proszę o przesłanie wiadomości poprzez sekcję "CONTACT".
- rozmiar A4 (21 x 29.7cm / 8.27 x 11.69 inches). Grubość ok. 1 cm.
- obiekt malowany ręcznie farbami akrylowymi
- materiał - tektura introligatorska 2 mm
- bez ramki
- obiekt wykonany jest ręcznie więc mogą wystąpić drobne niedoskonałości
- czas wykonania - 4-6 tygodni
Custom made (based on the template as seen on the photo) cardboard relief based on a photo of you and your second half (or sibling or friend or even a total stranger, I don't care).
Drop me an email in the "CONTACT" section before ordering.
- A4 size (21 x 29.7cm / 8.27 x 11.69 inches). Depth 1 cm.
- hand-painted with acrylics on 2 mm cardboard
- unframed
- arrives in flat mailer box
- it is a handmade object so it may show small imperfections
- allow 4-6 weeks for delivery